1979

(2014)
features complexly layered photographic works that draw from intense periods of research and collection in Lima, Peru.
I construct and then photograph temporary still life sculptures out of found pieces of glass, mirrors, and vintage
archival materials – specifically pornographic and political magazines from the year I was born. The resulting photographs are not archival so much as counter-archival, a fractured atlas of collage, high-keyed abstraction, found light and broken glass.
---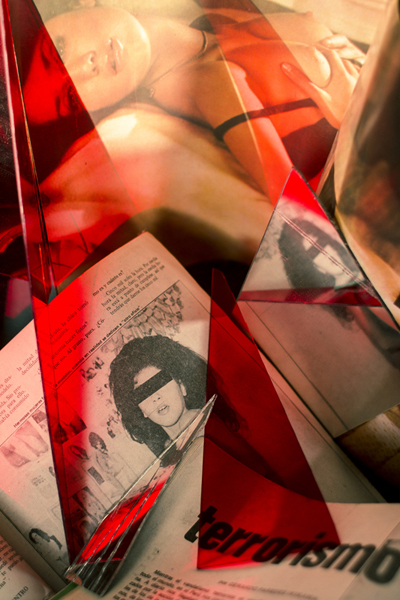 Terrorismo
2014
Pigment Print
24x36
edition of 5, 2 A/P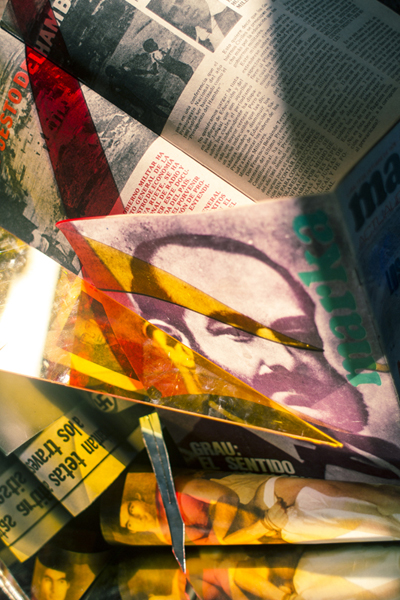 Grau
2014
Pigment Print
24x36
edition of 5, 2 A/P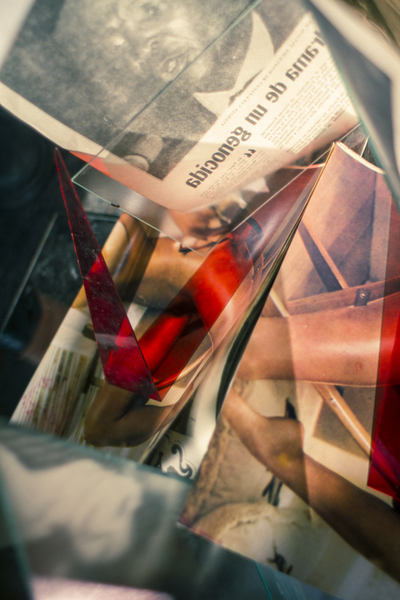 Genocida
2014
Pigment Print
24x36
edition of 5, 2 A/P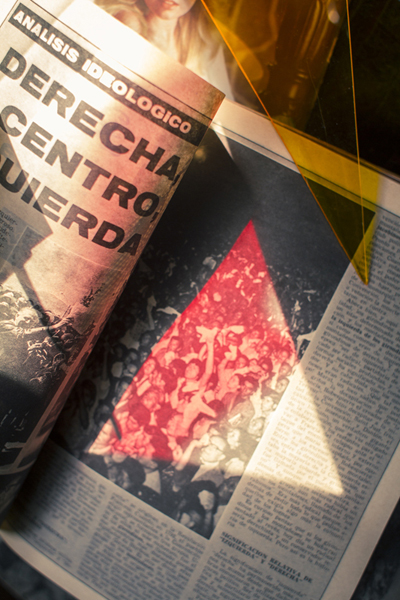 Derecha, Centro, Izquierda
2014
Pigment Print
24x36
edition of 5, 2 A/P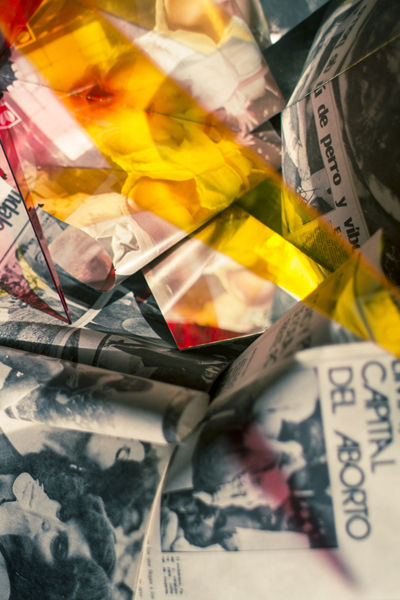 Capital Del Aborto
2014
Pigment Print
24x36
edition of 5, 2 A/P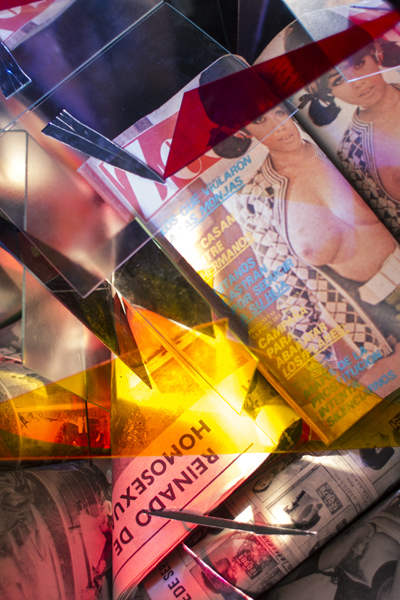 Homosexual
2014
Pigment Print
edition of 5, 2 A/P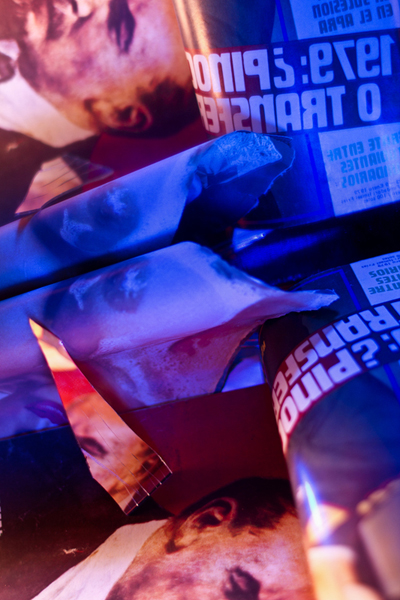 1979
2014
Pigment Print
24x36
edition of 5, 2 A/P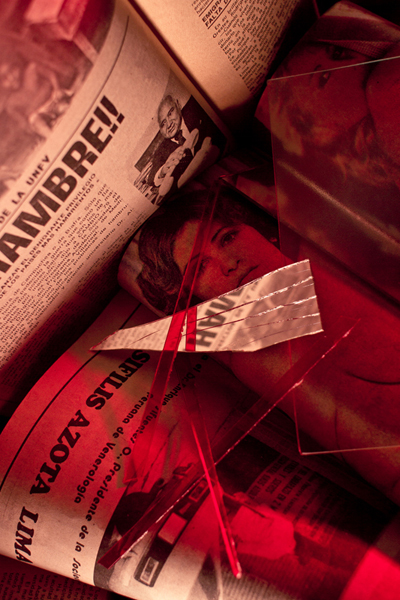 Hambre
2014
Pigment Print
24x36
edition of 5, 2 A/P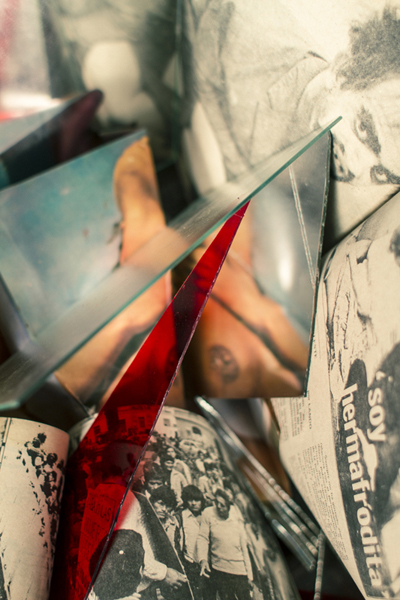 Soy Hermafrodita
2014
Pigment Print
24x36
edition of 5, 2 A/P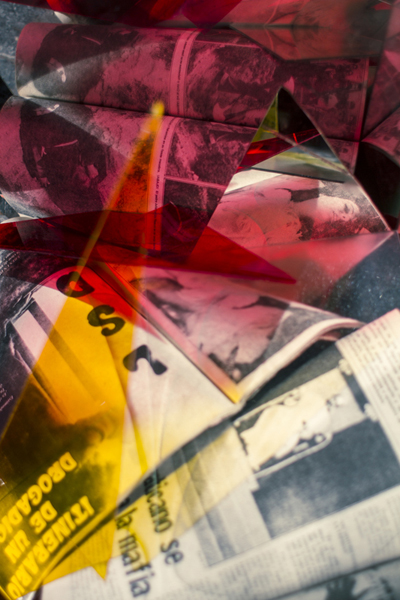 LSD2
2014
Pigment Print
24x36
edition of 5, 2 A/P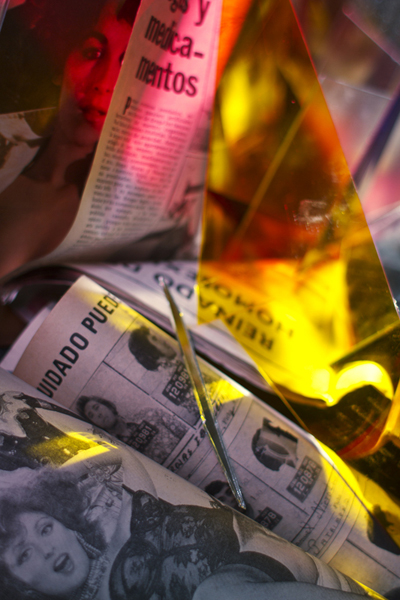 Medicamentos
2014
Pigment Print
24x36
edition of 5, 2 A/P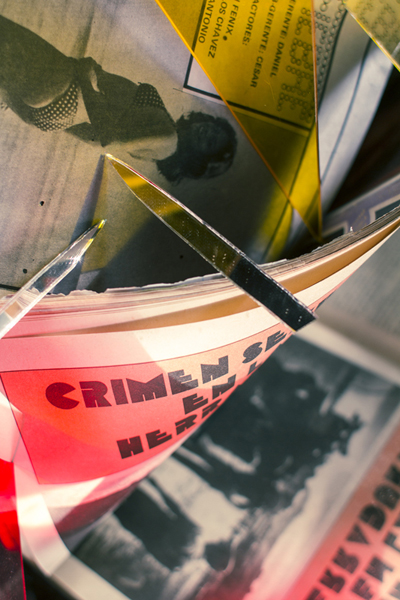 Crimen
2014
Pigment Print
24x36
edition of 5, 2 A/P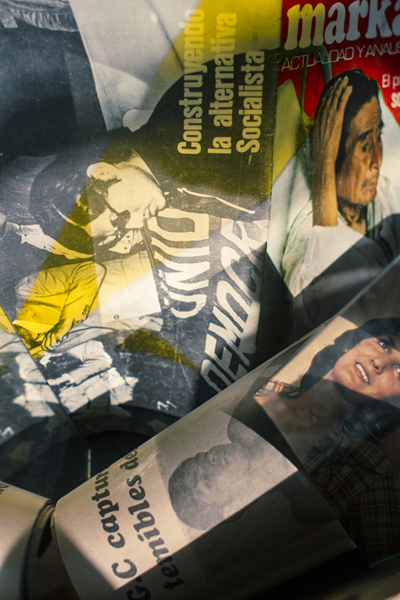 Construyendo la alternativa Socialista
2014
Pigment Print
24x36
edition of 5, 2 A/P