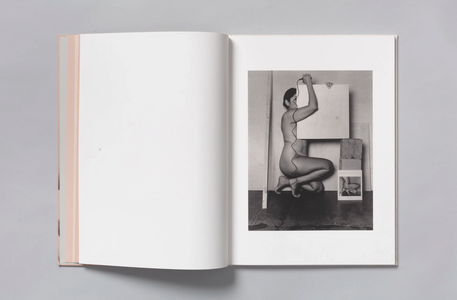 Master Rituals II: Weston's Nudes
ORDER HERE
Master Rituals II: Weston's Nudes •
Tarrah Krajnak • Edition of 500 copies, signed and numbered by the artist • Casebound muslin wrapped hardcover • 52 pages • 16 tritone plates • 10 x 13.5" • ISBN: 978-1-942953-58-6
Description:
Deconstructing Edward Weston's
Nudes
in the form of self-portraits, the artist Tarrah Krajnak inserts herself as both author and subject into Weston's original work. Awarded the Jury Prize of the Louis Roederer Discovery Award at Les Rencontres d'Arles in 2021, Master Rituals II: Weston's Nudes interjects itself as commentary into the photographic canon while existing on its own as an independent work of masterful concept, execution, and expression.
---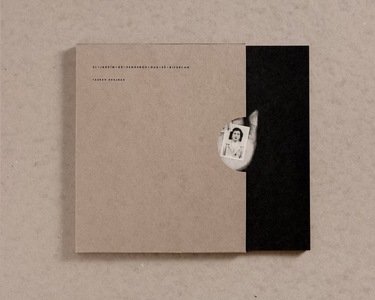 El Jardín De Senderos Que Se Bifurcan | Trade Edition
SOLD OUT
El Jardín de Senderos Que Se Bifurcan • Tarrah Krajnak • Trade Edition • DAIS Books • 9 x 11 inches • 54 plates • 116 pages with booklet insert and foil stamped raw chipboard slipcase • Text by Tarrah Krajnak and Kavior Moon • Handmade edition of 175 • ISBN# 978-1-7339499-3-4

Description: Named after a time-bending short story by Borges, El Jardín de Senderos Que Se Bifurcan moves between found photographs, original writing, and appropriated images taken from 1979 Peruvian politcal magazines. Indigenous to Peru and orphaned as an infant, Krajnak was adopted into a transracial American family. After thirty years she returns to the orphanage, not to recover some authentic identity hidden by the circumstances of her birth and adoption, but rather to build a psychic history, invent mothers, and imagine lineages in an effort to understand her place within the historical narratives of her birth place– Lima, Peru, 1979. Nominated for Aperture's First Book Award in 2021 and named to MoMA's inaugural list of the top ten photobooks of the year.
---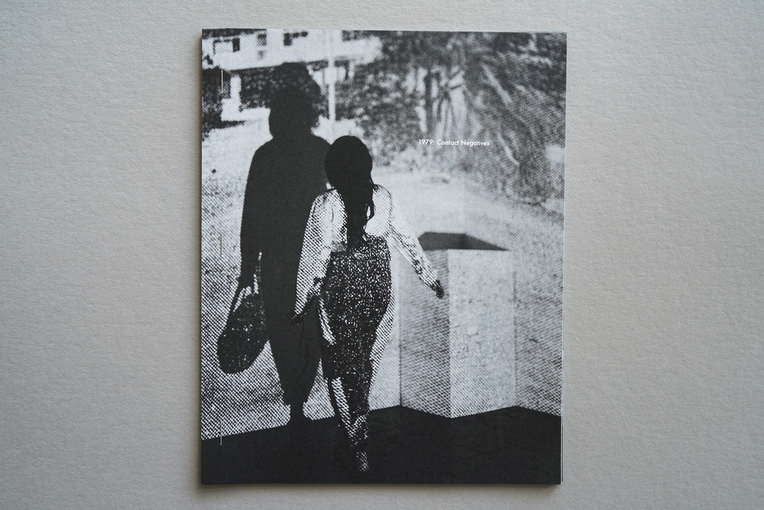 1979: Contact Negatives
SOLD OUT
1979: Contact Negatives | Limited Edition Zine | 8''x10'' | 36 pages | Staple Bind | B&W Xerox Printing | Design & Photography by Tarrah Krajnak | Printed in an Edition of 75 + 15 A/P.

Description: This limited edtition zine features all the negatives and positives produced in the gallery over the course of the performance exhibition 1979 Contact Negatives. The Getty recently acquired one for their artist book collection.