Forestpath | 2021– Present
Over the last three years, Krajnak has continued to produce a performance-based series called
Forestpath
as
part of her ongoing artist residency with
Unseen California
(2021-2024).
The work is titled after
Photopath
(1967) by the conceptual artist Victor Burgin who photographed the exhibition space floor, had the photos printed full-size, and laid the photos on the same floor. Along the same lines, Krajnak returns to Landels Hill-Big Creek Reserve with the prints in hand, lays the photos directly on the original site, and rephotographs them. She has also installed them in her studio and performed Ansel Adams' 1978 inaugural speech in a redacted form while walking on the prints. Burgin's original work references Borges' short story "On the Exactitude of Science," in which a 1:1 map is made so exact that it replaces the original. Krajnak's
Forestpath
also considers the map-territory relation, copy and original, reproduction and mimesis.
---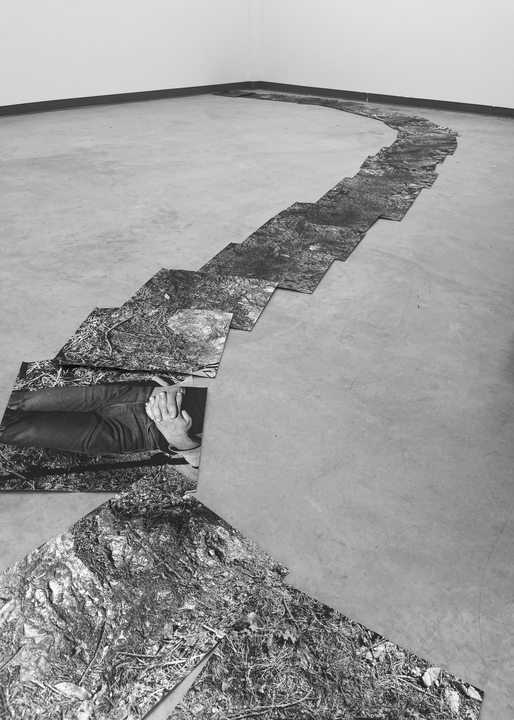 A Forestpath (after V. Burgin's Photopath), Printed at a 1:1 Scale of the Forest Floor, Post-Dolan Fire, Landels Hill Big Creek Reserve, Big Sur, CA, March, 2022.
27 Silver Gelatin Prints /16x20 each / Installation View.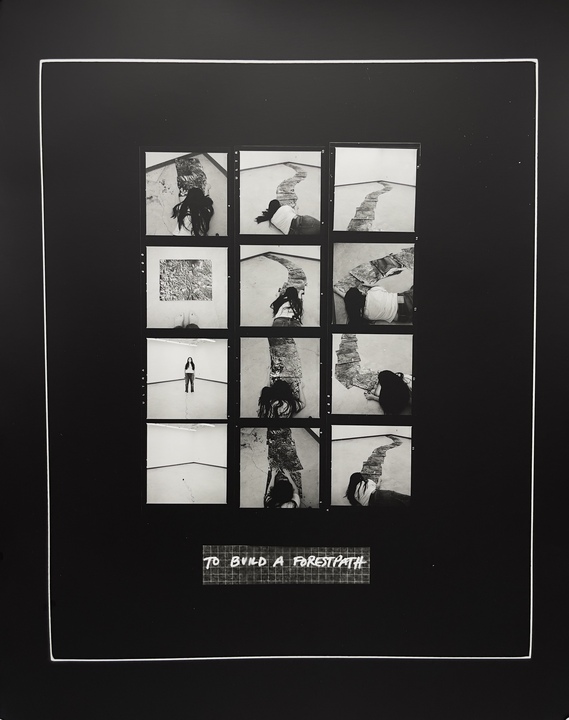 To Build a Forestpath (Contact Sheet Performance #1) Eugene, OR, September, 2023.
16x20 Silver Gelatin Print.
To Walk on a Forestpath (Video Performance #2) Eugene,OR September, 2023.