"The Peruvian environs alternately enveloped, tattooed, obscured, and denatured Krajnak's body, conveying her wistful desire to reconcile who she might have become with who she is now. By the time of my visit the following week, cyanotype contact prints from that performance had been hung from a clothesline; nearby, the original eight-by-ten-inch negatives lay eerily backlit over light boxes surrounded by photographic gear. Images such as 'Self Portrait with Woman at Hostal, 1979 Lima, Peru/ 2019 Los Angeles', 2019, are imbued with a phantasmal sense of self-discovery recalling that of Francesca Woodman's work."
–
Annabel Osberg, Artforum

1979: Contact Negatives, Cyanotype Portfolio,
Printed on French Bergger Cotton 320gsm, 8x10 (Edition of 1), 20x24 (Edition of 2). 2019-2020.
---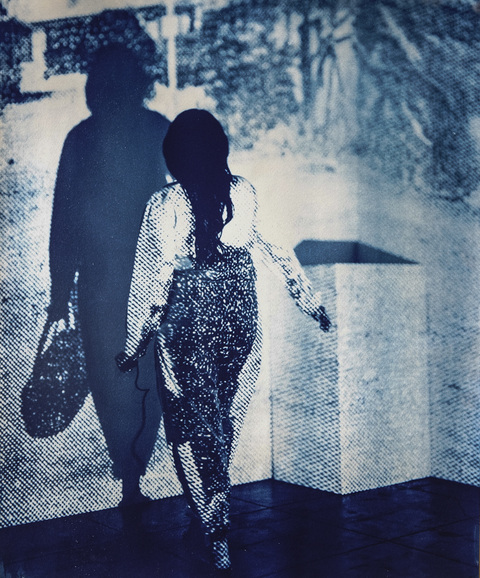 Self Portrait as Walking Woman with Bag, 1979 Lima, Peru/2019 Los Angeles, CA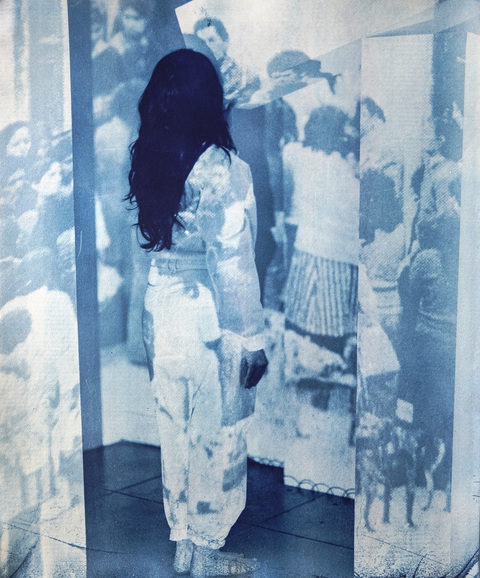 Self Portrait as Crowd, 1979 Lima, Peru/2019 Los Angeles, CA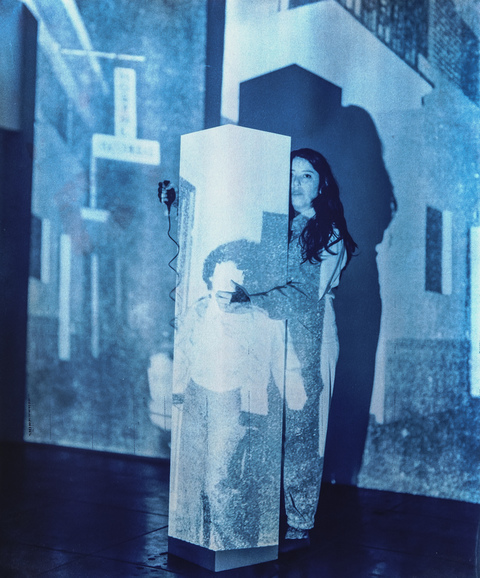 Self Portrait with Woman at Hostal (Holding), 1979 Lima, Peru/2019 Los Angeles, CA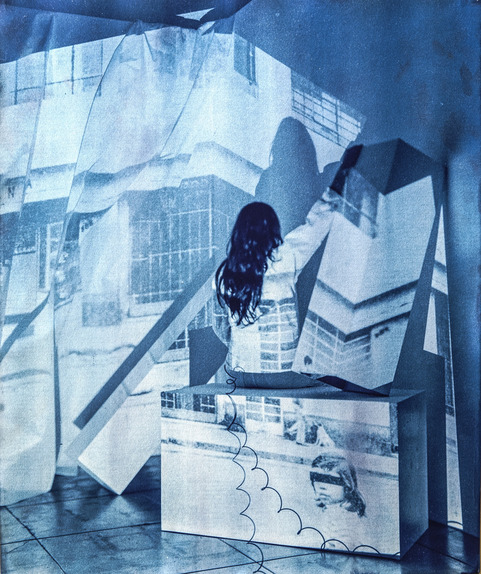 Self Portrait as Building with Child Prostitute, 1979 Lima, Peru/2019 Los Angeles, CA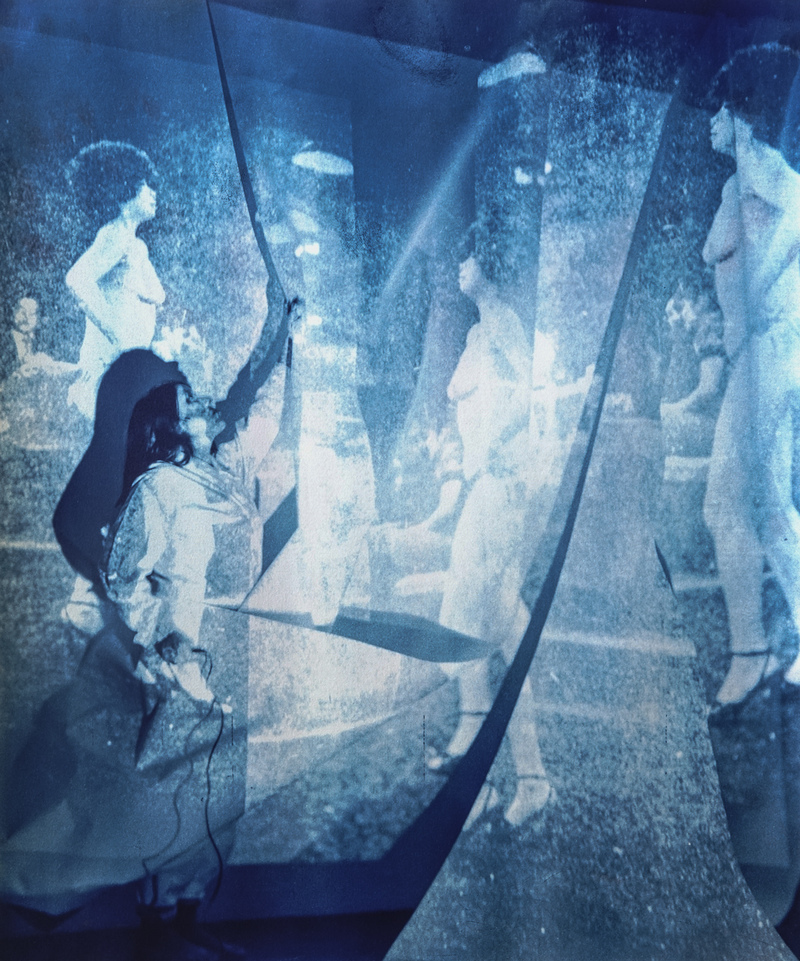 Self Portrait with 3 Nude Women, 1979 Lima, Peru/2019 Los Angeles, CA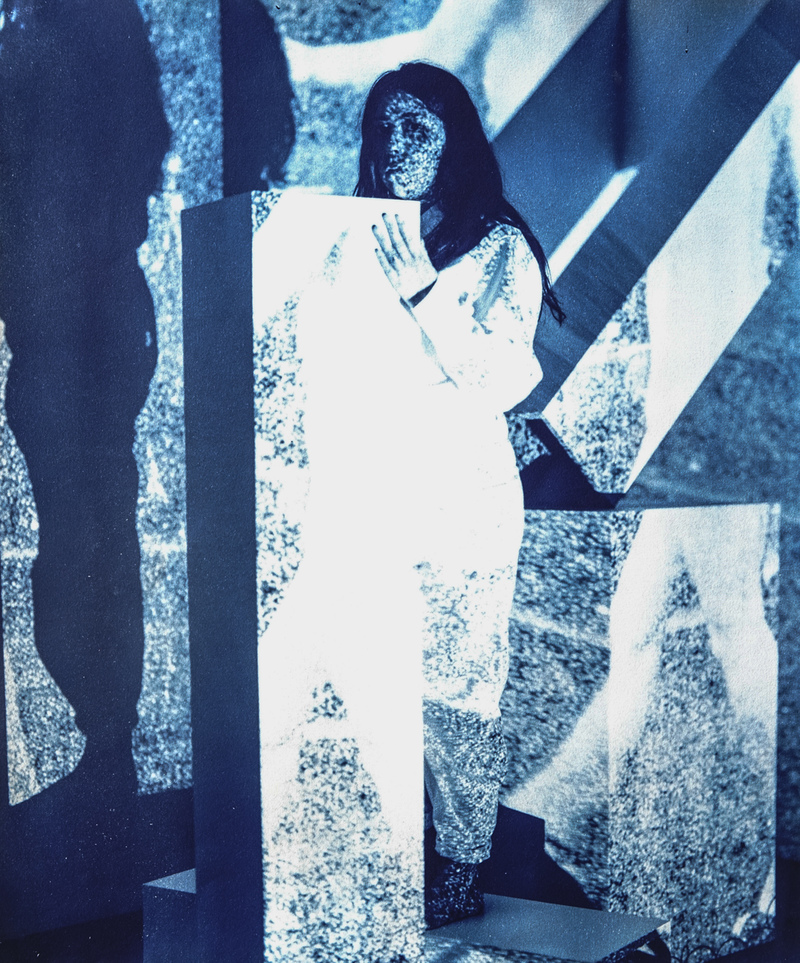 Self Portrait as Nude Woman, 1979 Lima, Peru/2019 Los Angeles, CA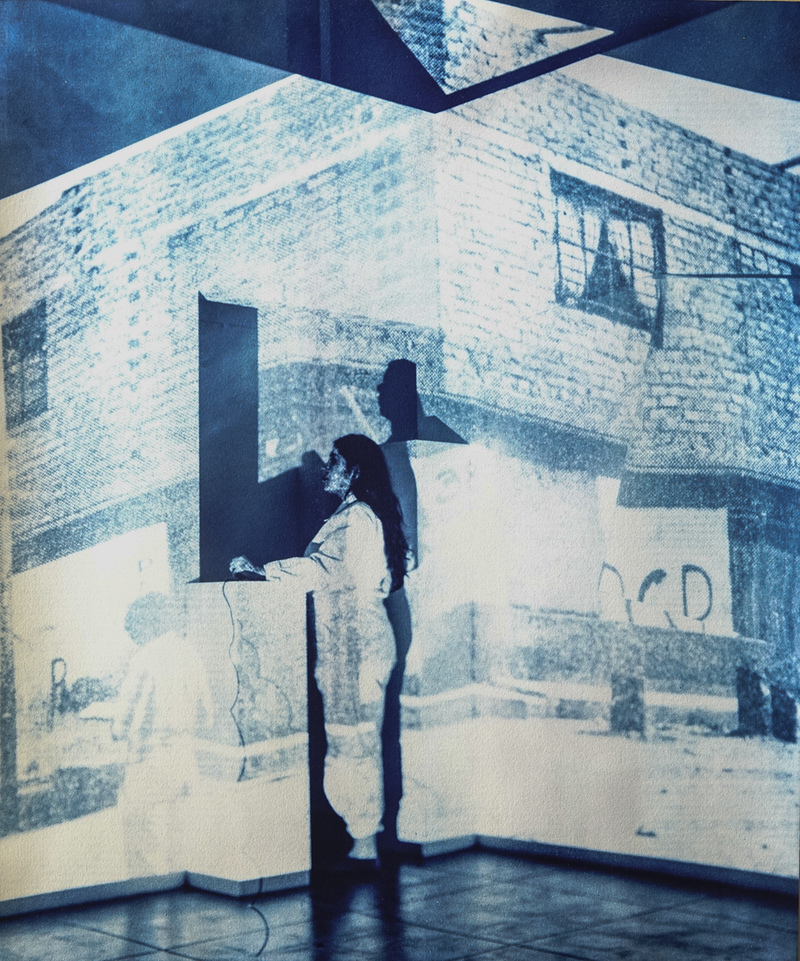 Self Portrait Behind Man with Clipboard, 1979 Lima, Peru/2019 Los Angeles, CA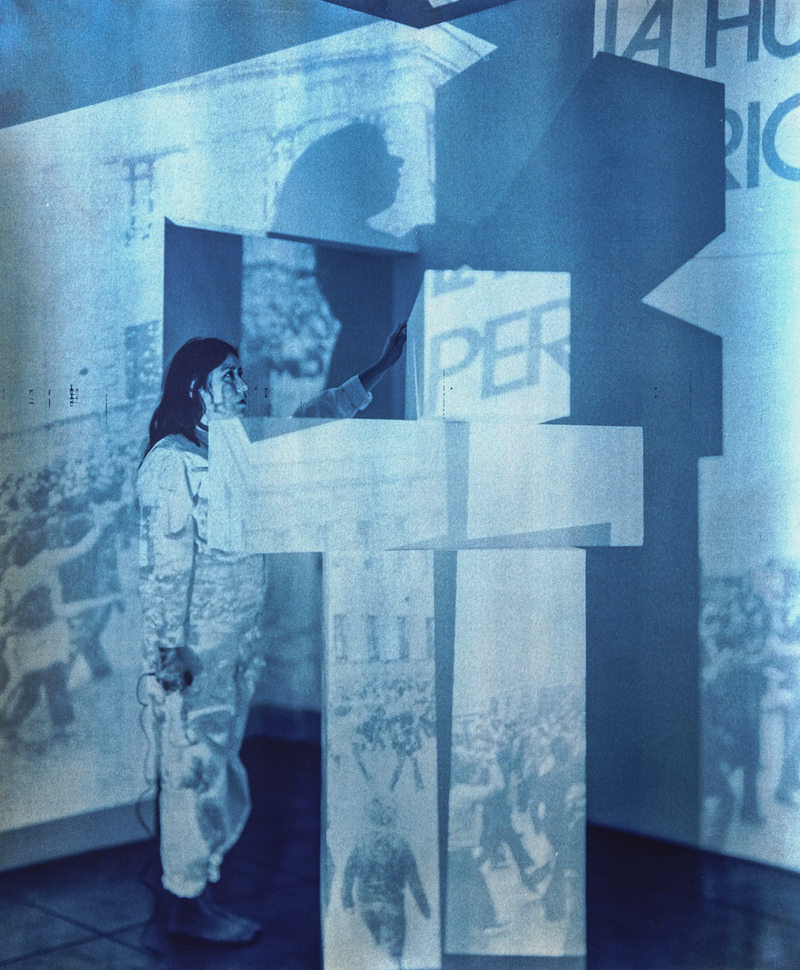 Self Portrait as Protester (Arm Raised), 1979 Lima, Peru/2019 Los Angeles, CA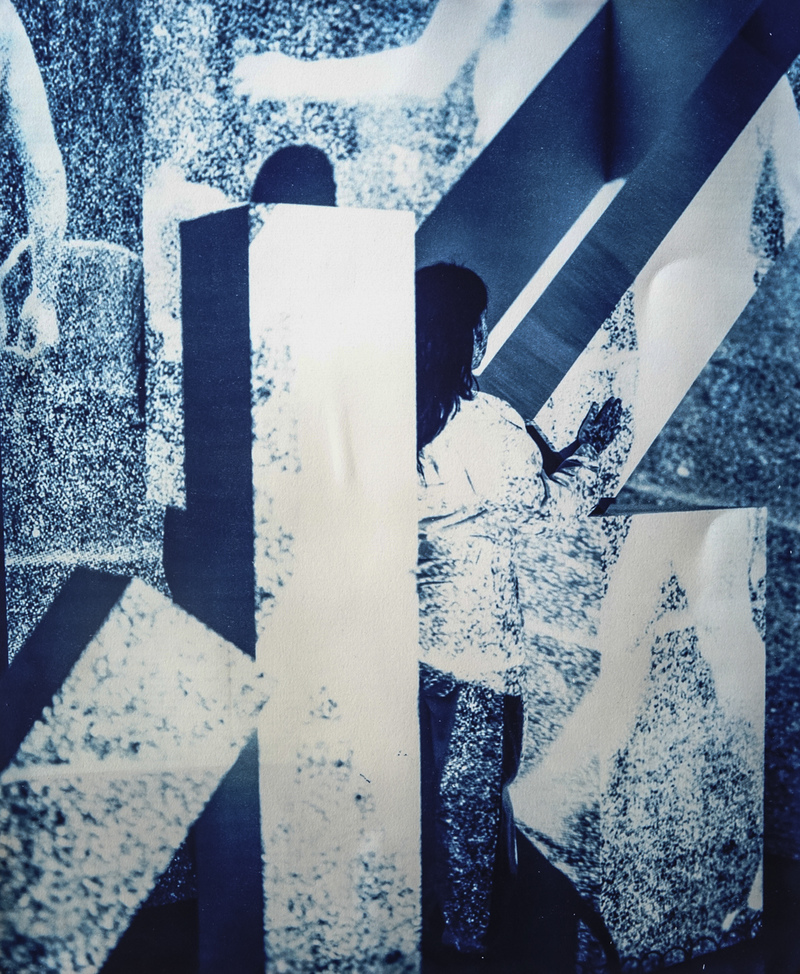 Self Portrait (Turned) as Nude Woman, 1979 Lima, Peru/2019 Los Angeles, CA